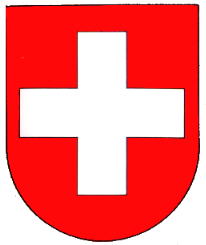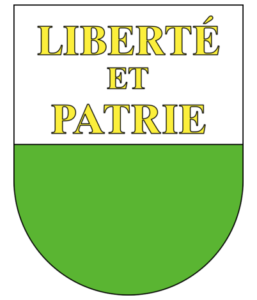 The beginning of Suisse Chalet Bakery began when founder, Marie-Anne Krebs (Mari), started baking at a young age of 13 years old in her native country of Germany. Growing up with a mother from Switzerland, the French sector of Switzerland, her baking repertoire consisted of quiches and tarts, that were savory and sweet. Plus, a birthday cake and fruit cake, but that was the extent of it. However, in their German community it was tradition to bake on Saturday so there would be fresh baked goods available for the weekend. Then Mari's friends would come to school on Monday with leftover cakes, including Black Forest tortes, cheesecakes, & etc. When she asked her mother to bake those kinds of treats, her mother told her, "If you want them, you will have to bake them." And bake, she did. Learning from the classic German cookbook, "Backen Macht Freude" (English translation: Baking Makes Joy), she started her culinary journey.
Mari then began experimenting with baking and her father was her biggest fan by bragging to his friends that, "My daughter makes the best tortes!" By age 16, Mari was already taking orders and selling her cakes for special occasions. Years later, when she married her husband, Bernd, and moved to the USA, she became the mother of three busy boys. During those hectic times she would order a special cake from a local bakery when it was time to have a celebration. However, when one of her sons developed food allergies, Mari donned her apron once again and started baking homemade joy – from scratch. Using her old cookbook, she baked German yeast sheet cakes and Bee Sting Cakes (Bienenstich) for birthdays and holidays.
In 2014, with her boys grown, she started baking pecan cinnamon rolls and Bee Sting Cakes for a local group that had weekly morning meetings. Her offerings were devoured with appreciation. It was that group's encouragement that planted the seed for a bigger operation.
The whole family participated in the planning, testing and logistics of establishing a presence at the Benton Harbor Farmers Market, and then in the fall of 2015, the St. Joseph Farmers Market, where Suisse Chalet's expanded menu of European pastries and cakes, with complementary coffee, attracted a steady stream of customers.
Even if Suisse Chalet Bakery doesn't have a "brick and mortar" store, baking operations DO NOT stop with the conclusion of the farmer's market season. The off-season is filled custom orders and special "Bake Days" to satisfy the ever-growing demand! Keep updated of what's happening in the kitchen by liking our Facebook page!